Why should I consider a Chemical Peel?
Is your skin dull, discoloured and showing signs of ageing? If so, a Chemical Peel is the right treatment for you. Underneath that skin you're looking at in the mirror right now is a brighter smoother complexion just waiting to be revealed.
What is a Chemical Peel?
A Chemical Peel is a deep form of exfoliation that uses Glycolic Acid – a chemical solution to remove dead skin cells from the top layer of skin. Days after your Chemical Peel treatment your skin will peel which is the dead skin cells shedding to reveal your fresh, new skin underneath. But don't panic! Chemical Peels have come a long way and no longer require you to hide away for days whilst your skin peels. You should only experience mild physical peeling for approximately 24 hours.
So, what is Glycolic Acid?
Well, it's essentially the holy grail for exfoliation! It's also the key ingredient to look out for when it comes to anti-ageing treatments and products.
It reacts with the top layer of skin, breaking it down by dissolving sebum and other substances that bind cells together.
It can transfer water molecules from the air into the skin tissue, replenishing lost moisture.
It assists with boosting collagen production. Collagen is a vital structural protein which helps the skin tissue remain firm and resist wrinkling.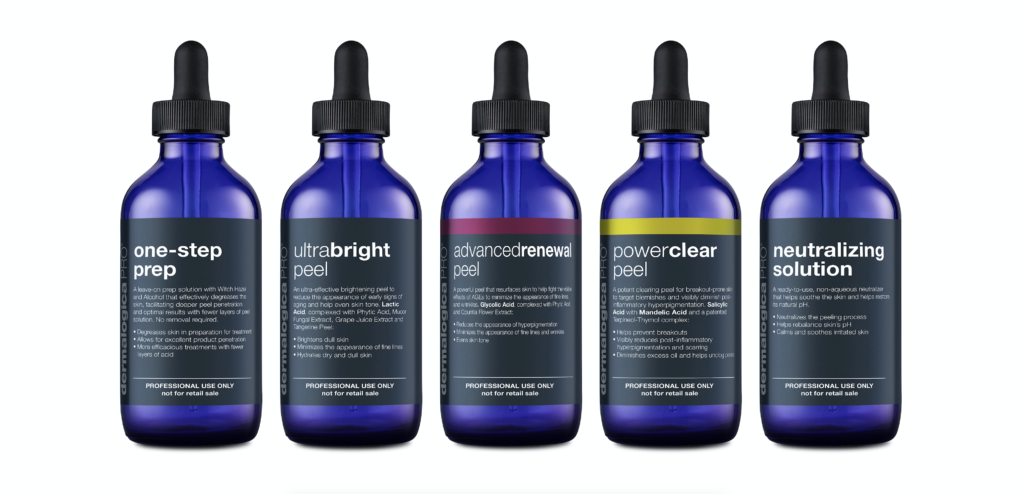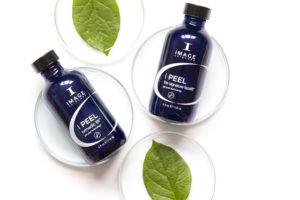 We offer Chemical Peels from Dermalogica and IMAGE Skincare.
What are the top benefits of a Chemical Peel Treatment at The Beauty Rooms?
A Brighter, smoother, more radiant complexion.
Stimulation of new collagen and healthy skin cell growth, resulting in plumper skin.
Reduction in discoloration, pigmentation and scarring.
Helping to clear breakouts.
Smoothing away the look of fine lines and wrinkles.
Increasing hydration of the skin.
Enabling skincare products used at home to be more effectively absorbed. A peel will remove several layers of skin build-up and congestion which allows your skincare products to penetrate deeper into the skin.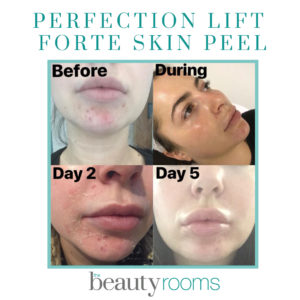 An example of the results from one of our Chemical Peels at The Beauty Rooms Chelmsford.
What are you waiting for!?
If you're interested in a Chemical Peel treatment please contact us to book your FREE consultation with one of our skincare specialists, or click here to book online. We have a range of Chemical Peels from IMAGE Skincare and Dermalogica, and can prescribe the treatment that will best suit your individual skin concerns.
Click here for our full list of Chemical Peel treatments and prices.