Clinic Days with Luxton Aesthetics
We are pleased to welcome Luxton Aesthetics for clinic days here at The Beauty Rooms. Rebecca Luxton is a Consultant Nurse who specialises in Aesthetics and Plastic, Cosmetic and Reconstructive Surgery. Luxton Aesthetics guarantee the use of top of the range high end products and therefore use the best botulinum toxin and dermal fillers on the market.
Further treatments are available please visit luxtonaesthetics.co.uk. Please note that Rebecca Luxton is an independant practitioner and any enquiries or bookings need to be made directly with Rebecca via enquiries@luxtonaesthetics.com or 07739 755303.
Allergan Botox:
1 area – from £180
2 areas – from £230
3 areas – from £270
Dermal Filler:
Half syringe – from £125
1ml syringe – from +£250
Per extra syringe – from +£150
Hyperhidrosis TX:
1 area – from £299
2 areas – from £499
Cheek Enhancement:
1ml syringe – £350
Per extra syringe – +£250
Mini Face Lift:
3mls – £600
Thread Veins:
1 area – £55
2 areas – £75
3 areas – £95
Skin Tag Removal (manual):
1 – £44
2 – £64
3 – £74
4+- £80
Skin Tag Removal (diathermy):
1 – £99
2 – £180
3 – £255
4+ – £320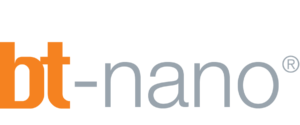 Non Surgical Facelift with the BT-Nano
The Nano machine uses a low level of micro-current which mirrors the body's own natural current to re-educate facial muscles using probes to lift, tone and strengthen the muscles, as well as increasing natural collagen and elastin production. Combining this technology with advanced exfoliation, high levels of hyalauronic acid and vitamin enriched cosmeceutical products leaving the skin hydrated, brighter, firmer, lifted and toned.
BT Invisible Expression (30 minutes) – £40
Refresh and renew tired eyes! This targeted treatment smoothes and softens expression lines, while re-educating the muscles to set in their natural form. The entire face is treated with highly active products to achieve hydrated radiant skin with fewer lines.
Course of 5 – £175, Course of 10 – £350
BT Lift Express (30 minutes) – £40
The ultimate mini lift with big results! Combining key facial techniques that focus on the lower part of the face, alongside advanced ingredients leaves the skin firmer, brighter and visibly lifted.
Course of 5 – £175, Course of 10 – £350
BT Non-Surgical Facelift (60 minutes) – £65
The ultimate anti-ageing facial workout without any effort! A combination of the BT Lift Express and the BT Invisible Expression to create the perfect lift for the entire face. Muscles are re-educated and the skin is stimulated at a deeper level, increasing collagen and elastin production, cell regeneration and blood flow. Advanced products such as hyaluronic acids are used in conjunction with the technology to focus on skin health and hydration. The results are brighter, firmer, younger looking skin that glows.
Course of 5 £290, Course of 10 – £580
BT Non-Surgical Facial Plus (70 minutes) – £75
The ultimate BT experience! Using all of our BT technology to create the ultimate advanced anti-ageing facial. The BT-Analyze is used to take a digital reading of the hydration levels in your skin before we begin. The BT-Sonic brush is then used to provide a 6x more powerful cleanse before next level exfoliation and extractions are performed using the BT-Micro which is a combination of ultrasonic and micro-current technology. The BT-Nano provides the lifting and toning of the muscles while stimulating blood flow, increasing collagen and elastin. All this technology combined with powerful AHA's, hyaluronic acid and vitamin enriched masks complete the ultimate skin rejuvenating facial. The results are clean, clear, bright, firm, toned younger looking skin.
Course of 5 – £340, Course of 10 – £680
Although a remarkable difference can be seen after just one treatment, the benefits of micro-current are cumulative, and as such, facial treatments are typically performed in a series to gain maximum anti ageing results that last. We recommend one facial per week/fortnight in a course of 5 or 10 and maintenance facials thereafter.

Dermaplaning
Dermaplaning is a method of exfoliation that consists of using a scalpel to gently scrape off the top layer of dulling dead skin cells in order to reveal a smoother, brighter complexion. It also removes vellus hair (peach fuzz) from the skin providing a smoother surface for applying make up. Fine lines and wrinkles are diminished and skin is left healthy, more radiant and perfectly prepped to absorb products more effectively.
Dermaplaning Facial – £50 (with Treatment Mask) OR £79 (with Enzyme Peel)
Book an Aesthetics Treatment Online