It's the Summer Holidays which means different things to different people. For teacher's it's a well-earned break from work. For stay at home parents it's precious time spent with your little darlings tied in with the exhaustion of keeping them entertained every day.  And for working mums it's the headache of trying to arrange 6 weeks of childcare and balance working and parenting in equal measure.
So, with all of this going on it seems like the perfect time to talk about something we at The Beauty Rooms feel very strongly about and that's 'self-care' and 'me time'.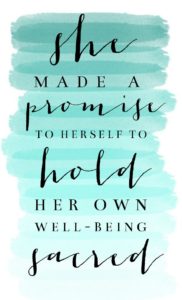 Here at the salon we are all hard-working women with busy lives and we know as well as the next person how difficult it can be to fit in time for yourself. But ladies it is SO important. Often as mothers, wives and girlfriends we put a lot of effort into looking after the needs of others and can feel guilty if we dare to indulge in time for us. But if we're not first tending the needs of ourselves it can be so easy to lose sight of who we are.
So, we urge you please – every month (at the very least) make it your mission to schedule some time purely just for you. Treat yourself to a manicure – nothing makes us feel happier than a gorgeous set of nails.
Earlier this week Chloe treated one of our clients to this stunning set of Jessica gels in True Blue & Wedding Band.  This seems to be the colour of Summer 2017 at TBR!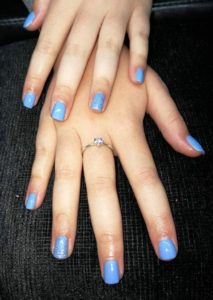 Or if your nails are already on point why not indulge in a massage to help ease away some stresses and strains and switch off for a while in a quiet relaxing environment.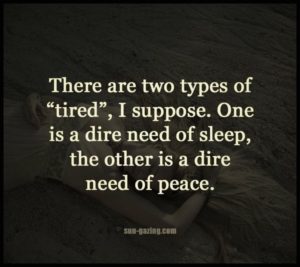 Love yourself first and everything else falls into place.
Love from TBR.