APRIL OFFERS
Peels don't have to be chemical! Introducing our new Organic Passion Fruit Facial Peel from Image Skincare. A blend of passionfruit, papaya, pineapple & mango. It uses only certified organic ingredients and highly potent anti-oxidants to naturally exfoliate and dissolve dead skin cells. Your skin will be renewed, glowing & hydrated without the need for harsh chemicals and acids.
Book this or any other Image Skincare re-surfacing treatment and receive £20 towards a retail product of your choice.
~~~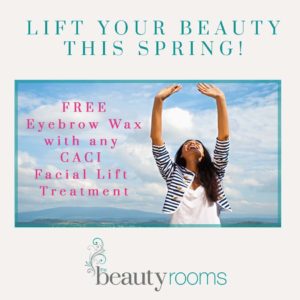 If you need a lift – look no further than the revolutionary CACI treatment. This non-invasive treatment is a celebrity favourite & at the forefront of anti-ageing technologies. Micro-current impulses are used to lift & tone facial muscles & increase production of collagen & elastin. Perfect for sagging facial muscles, fine lines & wrinkles and dull/tired looking skin. We'll treat you to a FREE eyebrow wax during your treatment so that your eyes are lifted as well as your skin!
~~~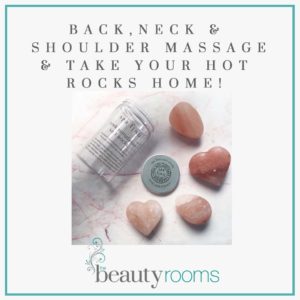 You've probably seen us raving about our new Himalayan Hot Salt Rock Massage, so we'd like to offer this to you as a Back, Neck & Shoulder massage for £37, and you'll get to take your Salt Rocks home with you! They can be popped into the bath and the salts will dissolve and nourish your skin whilst you bathe.
Take a look at this video to learn more about this gorgeous treatment:
~~~