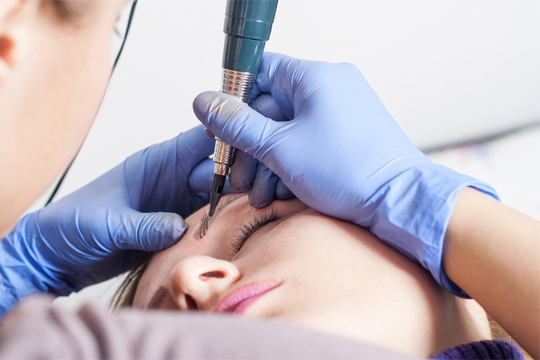 Semi-Permanent Make Up may be used to enhance your features or to create perfectly applied make up so you will look your best at all times.
It is ideal for enhancing eyebrows, defining eyes and accentuating your lips to provide you with a natural or more glamorous effect to which you desire.
Katie Murphy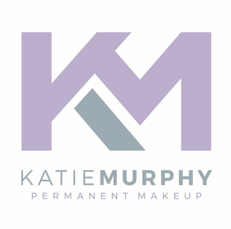 Semi–Permanent Make-Up
Katie of KM Permanent Makeup is a professionally trained beauty therapist of over 10 years. Professionally trained at the Internationally recognised Tracie Giles training academy in techniques using the TG Indelibeliner system and using some of the industries best pigments.
The micro-needling technique is used to create perfect eyebrows, eyeliner, eye lash enhancements and lip liner & blush. The finished result can be natural and subtle or more of a glamorous look. This is also a popular treatment for those with non eyebrow hair whether this is due to a medical or over plucking. This treatment suits everyone. Define, accentuate, and wake up with make up.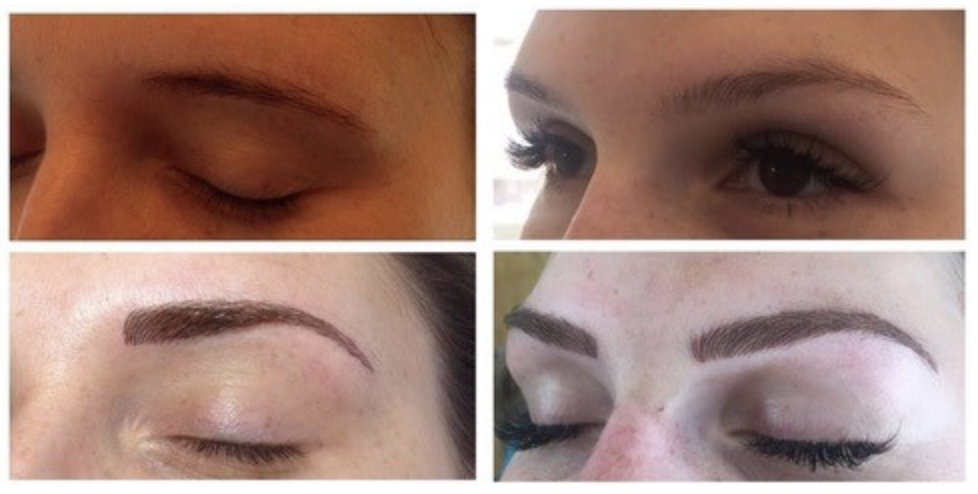 Semi-permanent eyebrows (before & after)
More images can be found by going to @kmpermanentmakeup.
Pricing
Pricing for our treatments are as follows:-
Treatments
Consultation (20 minutes) – FREE
KM 3D hair stroke brows – £250
6 month re-touch – £100
1 year re-touch – £150
Eyelashes
Eyelash enhancement – Top – £250
Eyelash enhancement – Top & Bottom – £300
Eyelash enhancement – 6 month top-up – £150
Eyelash enhancement – 1 year top-up – £200
Lips
Lip liner and blush – £350
Lip liner and blush – 6 month re-touch – £200
Lip liner and blush – 1 year re-touch – £250