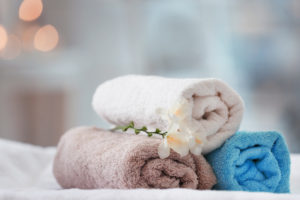 Our Salon Packages have been created to give you the opportunity to enjoy some of our most popular treatments with at least 10% off the total cost.
Our packages are perfect for a special occasion, as a special gift for a loved one or just to treat and pamper yourself to a range of  your favourite treatments.
All of our Salon Packages can be tailor-made to suit you so if you don't find the perfect package for you please contact us to create your very own package to suit your requirements.
IMAGE Skincare Packages
IMAGE Skincare Introductory Package – £200
This package includes a 30 minute Consultation, Intro Facial and Two Peels. Plus an IMAGE Cleanser and SPF Moisturiser to take home.
IMAGE Skincare Course Bookings
Enzyme Facial Peels – Course of 3 – £180.00
Enzyme Facial Peels- Course of 6 – £350.00
Chemical Peels – Course of 3 – £240.00 (includes a free post treatment kit)
Chemical Peels – Course of 6 – £400.00 (Pay for 5 get 1 free)
TBR Specials
We have carefully reviewed our client's favourite treatment combinations & put some packages together for you. We understand our packages may not suit everyone, so we are always happy to help you tailor-make yours, whatever the occasion.
TBR Favourites
Natural Flare Lash Extensions plus Eyebrow Tint and Wax – £52.00
IMAGE Skincare Vit C Ageless Facial plus Hot Candle Back Massage – £80.00
IMAGE Skincare Enzyme Facial Peel  plus Mini Medi Pedi – £80.00
Quick Fixes
Full Body Spray Tan & Express GELeration Manicure – £43.00
Pro 30 Dermalogica Express Facial plus Brow Tint & Shape and Lash Tint – £58.00
Express GELeration Manicure and Pedicure  – £44.00
Ultimate Holiday Package
Full Leg and Bikini Wax, Eyebrow Shape, Eyelash Tint, GELeration Manicure & Mini Pedicure (2 hours 30 minutes) – £93.00
Recommended add-on treatment – Lash Lift
Perfect Bridal Package
GELeration French Manicure, Mini Pedicure, Eyebrow Shape, Bikini Wax & Natural Flare Lash Extensions (3 hours) – £98.00
Recommended add-on treatment – IMAGE Skincare Vit C Facial)
You can upgrade or add-on treatments to any of our Packages. Please discuss this with us when booking. Please note that a 10% deposit will be required for any of the above packages.
Book a Salon Package Online