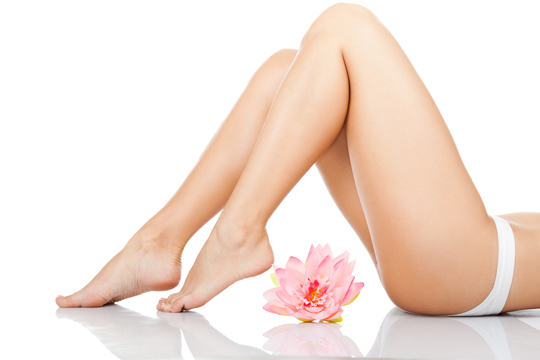 Waxing is a very popular and effective way of removing unwanted body/facial hair, as it removes the hair from the root. This means hair takes longer to re-grow (generally between 2-8 weeks) and comes through a lot softer and finer. It does not encourage growth or thickness of hairs, as shaving does.
Waxing
Using a combination of tea tree antiseptic strip wax and hot wax. Please state if you have a preference
Eyebrow Wax – £11
Eyebrow & Lip – £17
Lip or Chin – £8
Lip & Chin – £12
Underarm – £9
Forearm/Full Arm – £15/£18
Half Leg – £18
Full Leg – £25
Bikini – £16
Half Leg & Bikini – £30
Full Leg & Bikini – £38
Brazilian/Hollywood – £28/£30
Half Leg & Brazillian/Hollywood – £40/£44
Full Leg & Brazilian/Hollywood – £48/£50
Warm wax is the most popular method with its ability to remove all types of hairs quickly and efficiently, from all areas of the body. It is applied to the skin in a very thin layer, using a disposable spatula. A fabric/paper strip is then pressed over the wax and removed quickly, against direction of growth, causing minimum discomfort. It is clean and hygienic, as everything is disposed off afterwards. It is also used at a low temperature, which is suitable for clients with heat sensitive skin. Allow at least 1 week, preferably 2, between any shaving/depilatory cream use and a waxing treatment. This is to ensure hairs are of a sufficient length to be removed at least 4 mm-however the longer they are the less it hurts! We recommend around 1 cm.
We usually recommend a 4-6 week interval between successive wax treatments. Regular waxing over a prolonged period can significantly reduce future hair growth. For more information of pre/post waxing care, please see our aftercare page.
Electrolysis
Electrolysis is a method of removing individual hairs from the face or body. Todays medical devices destroy the growth centre of the hair with heat energy.
A very fine probe is inserted into the hair follicle and removed with tweezers.
Hair growth is the result of hereditary and hormone levels, also some drugs, temporary methods of hair removal and illnesses can stimulate hair growth.
Electrolysis is very popular alongside Laser treatment to tackle white/ blonde hair that are resilient to the laser.
(Therapist has 25 years of experience)
Electrolysis consultation and trial (15minutes) ~ £15.00
10 minutes ~ £21.00
15 minutes~ £25.00
20 minutes~ £29.00
30 minutes~ £35.00
*Book a course of 6 or more and receive 10% off*