Introducing Lynn, our new practitioner specialising in Caci Non-Surgical Facelifts.
CACI – Non surgical facial face lift.
The result of over 20 years research, the award winning CACI has been voted "the most effective anti-ageing treatment available- known as the non-surgical face lift.
Originally developed for treating facial palsy, micro current therapy is now widely used as an aesthetic anti-age treatment, re-educating the muscle to achieve results.
CACI gently helps tighten and tone sagging muscles whilst smoothing the appearance of fine lines and wrinkles.
Jennifer Lopez being among one of the celebrities choosing CACI.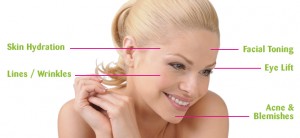 A course of 10 treatments is recommended initially and after that a monthly maintenance.
CACI facial treatment (1hour) ~ £55.00
CACI (super) facial treatment (1hour 30minutes) ~ £80.00
CACI eye treatment (30minutes) ~  £30.00
CACI jowl treatment (30minutes) ~ £30.00
*Courses are available at discount*