Manicure & Pedicure Treatments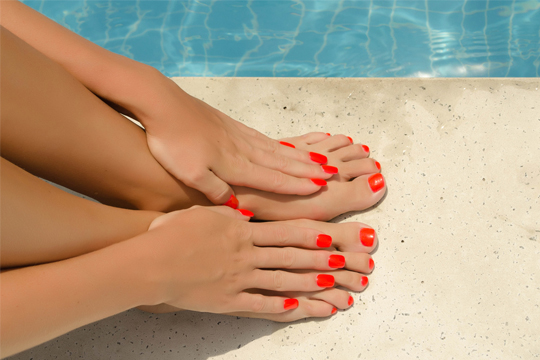 Jessica's unique manicure technique and exceptional treatments are designed with the natural nail in mind. The extensive range of products creates luxury treatments whilst encouraging growth and strength of the nail. Recognised as the best in the world, Jessica offers over 200 custom colours with a rich depth of colours that glides on and stays on. Jessica recognised that like skin and hair all nails are different and therefore require individualized treatments. Whatever your nail type: dry, brittle, damaged, weak, normal there is a custom base coat tailor made to improve your nails.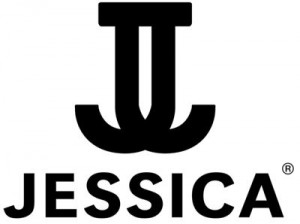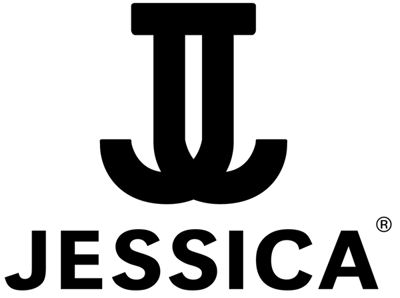 Nails – GELeration by JESSICA
GELeration Manicure (45 minutes) – £30
Our most popular manicure. GELeration is a high shine gel polish that dries instantly and stays on for weeks. Designed with the natural nail in mind to avoid damage. The upmost care and attention is delivered to the cuticles, and nails are shaped and polished to perfection. 
Mini Manicure (25 minutes) – £21
Your quick fix manicure. Nails are shaped and cuticles are conditioned and tidied before base coat and a high shine polish is applied.
Luxury Manicure (45 minutes) – £28
A classic manicure using nourishing oils and creams to condition and care for your cuticles before they are tidied with professional tools. A relaxing hand and arm massage is carried out before nails are filed, buffed and a treatment basecoat is applied. Finished with a high shine polish.
Soak off and Tidy (20 minutes) – £12
Any existing gel polish is removed. Nails and cuticles are tided and cared for with conditioning cream & a strengthening base-coat. Soak off and mini manicure – 35 minutes- £25
Pedicure
GELeration Pedicure (45 minutes) – £30
A popular pedicure all year round. The instant drying, high shine gel polish allows you to put socks and shoes straight back on. Includes hard skin removal, cuticle care and foot massage along with nail clip and file.
Mini Pedicure (30 minutes) – £25
A quick fix for your feet. Hard skin is filed away before conditioning cream is massaged in, cuticles are conditioned and tidied before finishing with high-gloss polish. *Please bring open-toe shoes.
Zen Spa Pedicure (1 hour) – £35
The perfect treat for your feet! Relax and refresh with detoxifying crystals in our foot spa before hard skin is scrubbed and filed away. Cuticles are conditioned and professional tools used to remove excess growth. A reviving foot cream is massaged in before toe nails are clipped and filed. Finished with a high shine polish. *Please bring open toe shoes.
Add gel polish for an extra £5
Callus Peel
Skin softening patches are applied to the hard skin and calluses on the soles of the feet. Whilst you sit back and relax with your feet wrapped, the skin dissolves and softens so that it can be gently filed away. Feet are then moisturised leaving them soft and revitalised.
Callus Peel Treatment – 30 minutes – £25
Callus Peel Pedicure with Varnish – 1 hour – £40
Callus Peel Pedicure with Gels – 1 hour – £45