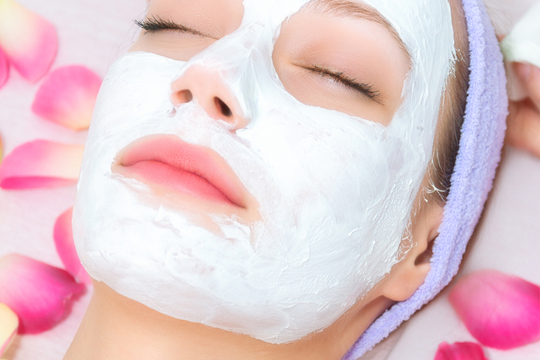 What are your skin concerns? What would you like to improve?
– Dull/ Dehydration
– Redness/ Rosacea/ Sensitized
– Acne/ Congestion/ Blocked pores
– Pigmentation/ Sun damage
– Ageing/ Wrinkles/ Fine lines
– Texture/ Tone
With our carefully selected brands we will have a facial treatment uniquely suitable for you. Relax, recover & revitalise with one of our more luxurious facials or lift your skin to a new level of health by targeting your skin concerns with one of our more advanced & specialised treatments.
We use a combination of professional treatments including:
Enzymatic / Glycolic Peels
Microdermabrasion
Image cosmeceutical skincare
Dermalogica's advanced products
Dermalogica
Dermalogica is a leading brand which offers relaxation alongside great results for your skin. Our facials consist of a double cleanse, skin analysis, exfoliation, massage, mask and specialised moisturisers, serums and eye creams.
Each facial is tailored to your specific needs with the luxury of a pressure point massage to ease stress and tension as well as home care advice and product recommendation.
Express facial (30 minutes)
Prescription facial (45 minutes)
Luxury facial (1 hour)
Express facial (30 minutes) – £30.00
Prescription facial (45 minutes) – £38.00
Luxury facial (1 hour) – £45.00
Image Skincare
Image skincare brand is a cosmeceutical range which incorporates the highest pharmaceutical grade ingredients, the latest technology & professional treatments to achieve optimum results. The brand bridges the gap between cosmetic & medical grade products. Over the counter cosmetics only treat the skins surface layer. Image's professional products & peels work at a cellular level to treat various concerns & conditions, giving long term results.
Image's philosophy is 'Image Now. Age Later'.
For more information visit www.imageskincare.com
Free Consultation (20 minutes)
Our consultations are designed to discover what you want from your treatment. Discuss your concerns with your skincare specialist who will analyse your skin in more detail & then guide & educate you to the most appropriate & effective treatment for you individual goals. the perfect homecare regime will also be prescribed to achieve optimum skin health.
IMAGE Introductory facial (20 minutes)
IMAGE Introductory facial (20 minutes) – £25.00
Combined with your consultation this is the starting point for clients who want to take their skin to the next level.
Includes a double cleanse, glycolic exfoliation, vitamin enriched serum, moisturising SPF, eye & lip care.
Signature Enzymatic Resurfacing Treatment (45 minutes)
Signature Enzymatic Resurfacing Treatment (45 minutes) – £70.00
This revolutionary treatment performed in 4 layers will change your skin with just one application!
Our enzymatic IPeel treatment uses the highest doses of the most sophisticated forms of vitamin c combined with glycolic acid to resurface your skin at a deeper level.
This facial will improve & enhance your skin with extreme hydration. It tightens, lightens & brightens your skin allowing you to feel & see the results instantly.
Ideal for all skin types, including rosacea & sensitised skin.
Ageless / Vital C facial (1 hour)
Ageless / Vital C facial (1 hour) – £55.00
All of the benefits of the signature facelift without the IPeel treatment . Using the brands vital C & ageless range, it gives an intensive moisture boost, leaving the skin plump and glowing. High levels of antioxidants, heal, repair & protect while unwanted tension is soothed away with a relaxing face, neck & shoulder massage.
Our most indulgent anti ageing facial.
CACI – Non surgical facial face lift.
The result of over 20 years research, the award winning CACI has been voted "the most effective anti-ageing treatment available- known as the non-surgical face lift.
Originally developed for treating facial palsy, micro current therapy is now widely used as an aesthetic anti-age treatment, re-educating the muscle to achieve results.
CACI gently helps tighten and tone sagging muscles whilst smoothing the appearance of fine lines and wrinkles.
Jennifer Lopez being among one of the celebrities choosing CACI.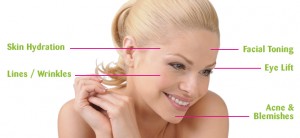 A course of 10 treatments is recommended initially and after that a monthly maintenance.
CACI facial treatment (1hour) ~ £55.00
CACI (super) facial treatment (1hour 30minutes) ~ £80.00
CACI eye treatment (30minutes) ~  £30.00
CACI jowl treatment (30minutes) ~ £30.00
*Courses are available at discount*