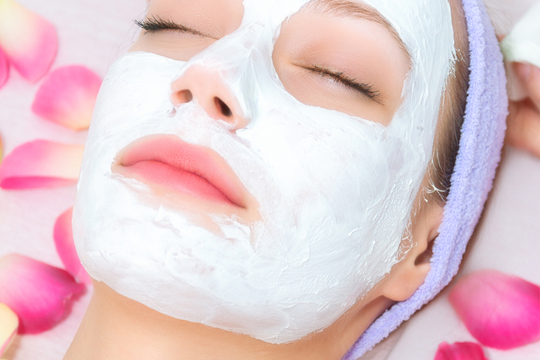 Beautiful skin starts with healthy skin. Would you like to address your skin concerns and learn which products are best for you? We use a combination of professional treatments which can help with the following: Acne/Congestion/Blocked pores, Pigmentation/Sun damage, Ageing/Wrinkles/Fine Lines, Texture/Tone/Overall brightness, Dullness/Dehydration, Redness/Rosacea/Sensitivity.
IMAGE Skincare – Our flagship brand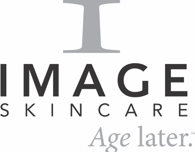 IMAGE Skincare is a cosmeceutical brand which incorporates the highest pharmaceutical grade ingredients derived from nature with the latest technology & professional treatments to achieve outstanding results. Over the counter cosmetics only treat the skins surface layer. IMAGE's professional products & peels work at a cellular level to treat various concerns & conditions, achieving long term results.
'IMAGE NOW, AGE LATER'
Skin Consultation (20 minutes) – Free
The first step on your bespoke skincare journey to help you heal and peel back the years. We will discuss your concerns and analyse your skin to form the most appropriate and effective skincare regime for your individual needs. The perfect skincare diet and home care routine will be prescribed to allow you to achieve your optimum long term skin health.
Introductory Facial (20 minutes) – £25.00
Combined with your consultation this is the starting point for clients who want to take their skin to the next level. Treatment includes a double cleanse, vitamin enriched serum, and moisturising SPF.
Suitable for all skin types.
Ageless / Vital C Facial (1 hour) – £57.00
This is our luxury facial with instant results. A relaxing facial with an intensive moisture boost using the IMAGE Vital C & Ageless range. Blended with natural exfoliating enzymes Pineapple, Papaya, Vitamin C and Organic Orange Blossom to leave the skin plump and glowing. High levels of antioxidants heal, repair and protect, and your facial is completed with a relaxing face, neck & shoulder massage.
Suitable for all skin types.
O2 Oxygen Facial – (45 minutes) – £55
A revolutionary treatment to exfoliate, illuminate and oxygenate. Otherwise known as the 'Red Carpet Facial' because it will give you instantly luminous skin. This treatment infuses Oxygen (which you'll feel bubble on your skin) with plant derived stem cells from Apple and Grape Seed plus a high concentration of enzymatic botanicals which invigorate the skin and give it a gorgeous luminous glow.
Suitable for all skin types.
Enzyme Resurfacing Treatments
Passion Fruit Ormedic Facial – (45 minutes) – £70 OR Course of 3 – £180, Course of 6 – £350
A blend of Passion Fruit, Pumpkin, Papaya and Mango fruit enzymes in an organic Aloe Vera gel base, work with medical effectiveness to rebalance, regenerate & restore skin. While Comfrey plant stem cells boost skin cell turnover to help maintain youthfulness.
Perfect for Unbalanced, irritated and sensitive skin.
Vit C Signature Facial (45 minutes) – £70.00 OR Course of 3 – £180, Course of 6 – £350
This revolutionary 4 layer facial will change the look of your skin in just one application. Using the highest doses of Vitamin C plus Vitamins A and E and an enzyme blend from Chamomile, Comfrey and Green Tea, combined with Glycolic Acid. Your skin is resurfaced at a deeper level looking instantly tighter & brighter with an increased cell turnover.
Perfect for dehydrated skin, ageing, redness, and sensitivity.
Dermalogica

Dermalogica is a leading brand which offers relaxation alongside great results for your skin. Our facials consist of a double cleanse, exfoliation, massage, mask and specialised moisturisers, serums and eye creams. Each facial is tailored to your specific needs with the luxury of a pressure point massage to ease stress and tension as well as home care advice and product recommendation.
Express facial (30 minutes) – £33
A simple yet effective facial to leave your skin smooth and revitalised. Includes deep cleanse, exfoliation, mask, moisturiser and eye cream.
Facial Treatment (45 minutes) – £42
Your skin is analysed for a treatment designed to address your skins needs. Includes skin analysis, deep cleanse, exfoliation, massage, mask, moisturiser and eye cream.
Luxury facial (1 hour) – £49
A relaxing facial including everything from the Prescription Facial (see above), but with the added luxury of one 'touch therapy'. Choose from a neck and shoulder, hand and arm or scalp massage.
Teenage Facial – (30 minutes) – £25
A facial specifically designed for teenage skin using the Dermalogica 'Clear Start' range. These products contain powerful ingredients to fight breakouts and soothing botanicals to calm redness.
Microdermabrasion
Microdermabrasion is a clinically proven and celebrated skin resurfacing treatment that offers flawless results for problem skin, pigmentation, lines and wrinkles and scarring. The treatment uses a controlled spray of microcrystals to remove the outermost layer of dead skin cells to visibly improve the texture of the skin, reducing and smoothing lines and wrinkles and revealing younger, healthier looking skin.
Consultation – Free
An initial consultation & skin analysis will allow us to establish your skin concerns and recommend a suitable treatment plan.
Facial Treatment (15 minutes) – £30 OR Course of 6 – £150, Course of 10 – £270
A 'quick fix' facial if you're short on time. Includes cleanse, microdermabrasion, soothing serum and moisturise. 
Facial Treatment (30 minutes) – £45 OR Course of 6 £225, Course of 10 – £405
Our most popular option this treatment includes double cleanse, microdermabrasion, serum, pressure point facial massage, masque and moisturise.
Facial Treatment (45 minutes) – £60 OR Course of 6 – £300, Course of 10 – £540
The ultimate microdermabrasion treatment. Includes double cleanse, microdermabrasion, masque, serum and SPF moisturise. Completed with a relaxing head, neck and shoulder massage.
Add-ons
Add these on to any facial treatment
Eye Slices – £7
Innovative hydro-gel pads to improve the condition of the eye area. The pads combine natural organic plant extracts with bio-innovation to mask and reduce the appearance of red, tired and puffy eyes, dark circles and wrinkles within 5 minutes of use.
IMAGE Biomolecular Sheet Mask – £10
These powerful anti-ageing sheet masks give instant results to dry or dehydrated and ageing skin. Skin is left ultra-hydrated, firmer and glowing with youthful radiance. The breathable sheet traps moisture in the skin, allowing the active ingredients to penetrate deeper. Choose from an Anti-ageing or Hydrating mask.
IMAGE O2 Oxygenating Mask – £10
An effervescent oxygenating mask which improves circulation, speeds healing and eliminates toxins. Powerful antioxidants protect against free radical damage and a potent brightening blend reduces pigmentation, illuminating and brightening the skin.
Scalp, Neck and Shoulder massage – £12
Provides you with some deep relaxation to the stressed shoulder muscles, stimulating the flow of blood and improving the functioning of the lymph system. It is also an excellent stress buster and can make you feel relaxed and recharged.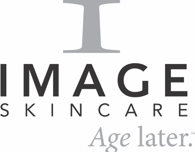 IMAGE IPeel Treatments
A skin peel is a way of resurfacing the skin by removing the thick layer of dead skin cells that prevent the deeper layers of the skin from receiving essential nutrients. Peels no longer need to be chemical or cause physical shedding of the skin. IMAGE Skincare Peels use Glycolic Acid derived from Sugar Cane in an Aloe Vera base to gently resurface and treat the deeper layers of the skin.
Wrinkle Lift Peel (45 minutes) – £80 OR Course of 3 – £240, Course of 6 – £400
This ultra- resurfacing treatment blends Glycolic Acid and Retinol to visibly reduce the appearance of fine lines and wrinkles. Botanical Coffee and Peppermint energise, whilst Eucalyptus and Ylang Ylang purify. Skin is left instantly firm and revitalised.
Perfect for fine lines, wrinkles, photo ageing and scarring.
Course includes a free post-treatment home care kit.
Lightening Lift Peel (45 minutes) – £80 OR Course of 3 – £240, Course of 6 – £400
This lightening treatment fights back against uneven complexions. Combining the most innovative and effective botanical brighteners with Echinacea plant derived stem cells and anti-aging peptides to reduce sun damage, pigmentation and brown spots. Skin is left brighter, luminous & younger looking.
Perfect for pigmentation, sun damage and ageing.
Course includes a free post-treatment home care kit.
Acne Lift Peel (45 minutes) – £80 OR Course of 3 – £240, Course of 6 – £400
A potent blend of alpha and beta hydroxy acids blended with Lilac plant stem cells to reduce blemishes, redness and diminish post-breakout dark spots. Detoxifying Ylang Ylang and Eucalyptus purify oily skin and heal acne lesions.
Perfect for acne, oily, congested and blemished skin.
Course includes a free post-treatment home care kit.
Wrinkle Lift Forte Peel – (45 minutes) – £80 OR Course of 3 – £240, Course of 6 – £400
This is our ultimate anti-ageing peel which treats even the most stubborn signs of ageing. Formulated with a stronger blend of the anti-ageing ingredients Glycolic Acid & Retinol plus natural botanical lighteners, it exfoliates, repairs & rejuvenates the skin.
Perfect for fine lines, wrinkles, photo ageing and scarring.
Course includes a free post-treatment home care kit.
IMAGE Introductory Package – £200
We recommend investing in your new skincare regime by purchasing our introductory package which will get you well on the way with your new skincare journey. This includes a 30 minute consultation, introductory facial, 2 IMAGE IPeel treatments, plus a cleanser and SPF moisturiser to take home.