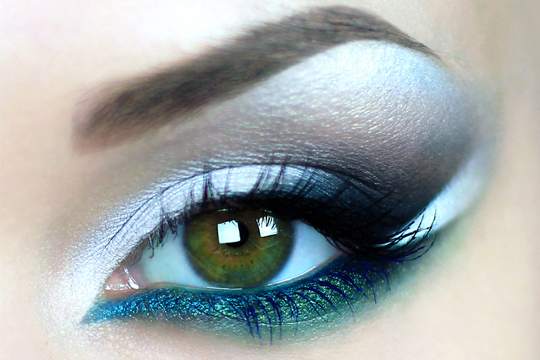 The Beauty Rooms recommend; Eyelash tint & Eyebrow shape-the Best treatment for enhancing the eyes-it has an instant eye lift effect! Plus, you receive a discount when treatments are carried out together *please note a patch test will be required 24 hours prior to tinting treatments Eyelash extensions and the all new, Lash Lift treatment is available from our resident make-up artist & lash expert. Please see make-up / lash extension section for more details.
Eyebrow Shape
Eyebrow Tint
Eyebrow Tint & Shape
Eyelash Tint
Eyelash & Eyebrow Tint & Shape
£10.00
£7.00
£15.00
£13.00
£25.00
Eyebrow Shape – £10.00
Eyebrow Tint – £7.00
Eyebrow Tint & Shape – £15.00
Eyelash Tint – £13.00
Eyelash & Eyebrow Tint & Shape – £25.00
Revitalised Eye Treatment – It's an instant eye lift!
Firm, tone and rejuvenate tired eyes. Includes cleanse, exfoliation, a pressure point massage, cooling masque & eye cream to diminish fine lines and reduce puffiness.
The treatment is then finished with an eyebrow shape, for that all important lifting effect!
]Billion Dollar Brows
Eyebrows are one of the most important features of our faces- and yet they are often the most neglected. Beautiful brows are a right, Not a privilege. This 5 step treatment provides clients with the perfect brows to shape their face by the use of the brow buddy tool. It will work out the perfect brow shape for your face and during the treatment your therapist will teach you how to maintain them between each BDB treatment. After measuring, trimming, tinting, waxing, tweezing and the application of make up your eyebrows will be flawless!
We are also official stockists of Billion Dollar products for you to buy and use at home.
Patch test required at least 24 hours before billion dollar brows.
For more info please visit http://billiondollarbrows-uk.com/about
Semi-Permanent Eyelash Extensions
Have longer, thicker natural looking lashes with semi-permanent lash extensions! Easily maintained, lash extensions look, feel and wear like natural lashes and come in various lengths, colours and thicknesses. Great for both special occasions and regular wear.
Between 60 and 100 lashes will be applied to your individual eyelash. The number will depend on the amount of natural lashes you already have.
Lash extensions will last for the lifetime of your own lashes and fall out gradually. Maintenance is recommended between 2- 4 weeks after application. A lash is applied individually to your natural eyelash, so together they will fall off naturally.
Commonly asked questions?
Can I wear mascara?
Mascara will make your lashes heavier. There may be some oil present in the product, which could affect the glue bonds, making your lashes fall out earlier. You will therefore need infill's every 2 weeks.
Why are eyelash extension prices so varied?
Here at the Beauty Rooms we use good quality products, the glue will not clump nor is it visible to the naked eye. The cost of our lashes reflects the quality of the product used and the time spent with each client.
Can I wash my face normally?
Yes you can wash your face as you normally would, but the removal of eye make-up must be approached with care. Many eye products have oils in them which could cause early shedding of lashes. Therefore a wet cotton bud will remove eye make efficiently without damaging lashes.
Full Set (1 hour 15 minutes)
Natural Flare (45 minutes)
Half Set (30 minutes)
Maintenance (2 – 3 weeks)
£60.00
£45.00
£36.00
£28.00
Full Set (1 hour 15 minutes) – £60.00
Natural Flare (45 minutes) – £45.00
Half Set (30 minutes) – £36.00
Maintenance (2 – 3 weeks) – £28.00