Dermalogica is the No. 1 skin care range worldwide and is the engine behind the world's most successful skin therapists. Why? Because, when Dermalogica meets skin, skin health is redefined-and you will experience the type of results other brands can only talk about. Take, for example, our complete system of at-home formulas-whether you are acne-prone, concerned about aging, super-sensitive…or anything in-between. Dermalogica shook the industry in 1985 with unique formulas that simply worked, couple that with an education curriculum that's voted #1 in the industry and you'll never have to look for another skin product again!
Dermalogica's products are soap-free and acid-balanced, protecting the skin's natural moisture barrier. They are free from fats, oils, artificial colours and fragrances, which cause common skin irritations and they contain no animal products. All ingredients are from natural essential oils and extracts which benefit and protect the skin from the external environment we face every day.
My clients say they see results the first time they use Dermalogica products. Their skin feels clean, smooth and hydrated, and reflects a new level of health that is visibly noticed. Dermalogica can also treat long-term needs such as skin aging, acne and hyper-pigmentation caused by hormonal fluctuations or sun damage.
Why not book yourself in for a free Dermalogica Face Mapping® prescription and we can equip you with a perfect home-care beauty regimen to suit your skins needs. We will analyse your skin, zone by zone, and offer you advice guaranteed to improve your skins health.
Just contact the salon for more information or visit Dermalogica
Image offers a variety of exclusive peeling solutions perfectly customised to target specific skin conditions such as:
• Acne
• Ageing
• Sun Damaged
• Rosacea
• Pigmentation
All Image peels are formulated in a revolutionary Aloe Vera based gel to simultaneously heal & peel the skin. These peels are considerably stronger than the Signature Treatment; for best results a course of 4-6 treatments are recommended every 2-4 weeks. However a one off facial will still give amazing results. The skin needs to be prepped 2 weeks before a chemical peel can be carried out with at least one product containing glycolic acid and a physical SPF moisturiser to protect against UV rays. (Your Skin Care Specialist will advise on this during consultation.)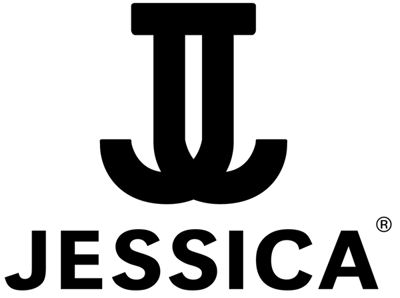 Beautiful nails are not born… they are carefully cultivated. By using Jessica's products and treatments you can achieve healthy, beautiful, natural nails. Described by the New York Times as "The first lady of nails", Jessica products and polishes are used world-wide by a host of clients and celebrities!
Jessica's unique manicure technique and exceptional treatments are designed with the natural nail in mind. Their extensive range of products creates luxury treatments whilst encouraging growth and strength of the nail. Recognised as the best in the world, Jessica offers over 200 custom colours with a rich depth of colour that glides on and stays on. Jessica recognised that like skin and hair all nails are different and therefore require individualized treatments. Whatever your nail type: dry, brittle, damaged, weak, normal there is a custom base coat tailor made to improve your nails.
With the application of the proper corrective basecoat, a smooth 'canvas' is created for applying colour. Here, too Jessica stands out with extra-rich, luminous colours formulated in the most wonderful classic and fashion-aware shades. Special sealers and finishers are then used to dry and protect the manicure for up to two weeks.
The result? Growing, glowing, naturally beautiful nails that last for weeks.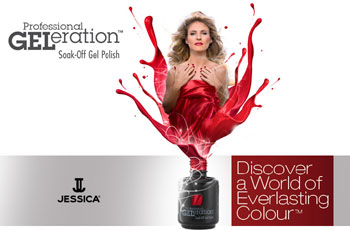 'The beauty of Jessica with the strength of a Gel'
Women want strong, beautiful, high gloss nails but with busy professional and personal lives they don't always have the time to maintain them. GELeration gives active women the freedom to literally work hard and play hard whilst keeping their nails looking their best.
Enjoy glossy, gorgeous colour for up to 3 weeks whilst nourishing and protecting your natural nails. The unique soak off gel polish sets in minutes, doesn't chip or fade and is available in a variety of colours.
"With confidence not compromise Jessica's GELeration offers a long lasting manicure with total protection for the nails, allowing them to grow whilst always looking perfect" (Susan Gerrard, Managing Director, Gerrard International Ltd)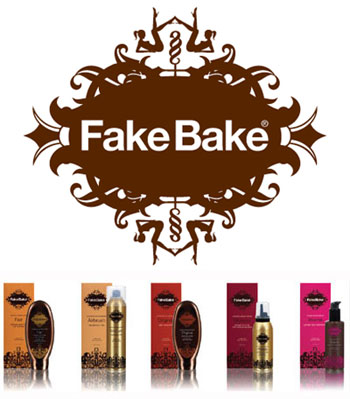 Fake Bake is the UK's leading salon professional self-tan and spray tan brand – it was voted No.1 self-tanner in the New York Times!
Fake Bake gives you an instant sun-kissed colour and develops into a long lasting sunless tan. It combines naturally derived tanning agents DHA and Erythulose guaranteeing long lasting more natural-looking results. Fake Bake has developed botanical ingredients to remove parabens and artificial preservatives. They have also introduced added skincare benefits such as anti-aging, anti-cellulite and antioxidants.
Application
The professional spray tan application is the fastest (typically 15 minute treatment) and most convenient way to enjoy a Fake Bake application.
The treatment is provided by a qualified beauty professional. You can choose from 2 different self-tan liquids – original and dark, we can advise you which is most suited to your skin tone. The tan is applied to your skin as a fine mist via a hand held spray gun used by your therapist. You will be provided with a disposable thong and shower cap to protect your hair. You may wear your own bikini; however it could be discoloured during the application.
Fake Bake has become the choice of beauty experts and celebrities alike, so if you want to fashion a tan like Jennifer Aniston or Cheryl Cole book yourself in for a Fake Bake tan today! For more information please contact The Beauty Rooms or visit www.fakebake.co.uk

Kiss by Mii is a mineral spray tan, designed to nourish the skin with benefits of coral seaweed and coastal flowers. The skin is left soft and revitalised to allow the tan to develop beautifully, giving you a natural and even result.
This amazing tan comes in various shades and tones to suit your own natural skin colour and desired tan. Kissed by Mii even offer an express tan for those last minture plans.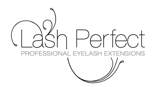 Lash Perfect Eyelash Extensions
Eyelash extensions are one of the fastest growing beauty treatments both in the UK and internationally. Lash Perfect semi permanent eyelashes enhance your natural lashes by adhering a synthetic individual eyelash to each natural eyelash using the finest medical grade adhesive that is EU compliant and comes with an allocated ISO number. Light, comfortable, natural and available in various curls, lengths and thicknesses, Lash Perfect eyelashes are made of the highest quality materials and provide the best choice for your salon or spa.
Lash Perfect individual eyelash extensions are semi permanent and can last up to 8-12 weeks, depending on your natural lash growth cycle. To keep your lashes at their very best, we recommend infill maintenance every 2-3 weeks. With expert application by a Lash Perfect trained technician and by avoiding the use of oil-based eye products, these eyelash extensions behave just like natural lashes and achieve a thicker, fuller and more flattering look.
Treatment
Lash Perfect semi-permanent eyelash extensions come in an extensive range of lengths, thicknesses and curls to achieve the look and feel the client wants. A full set will give the client a more glamorous look, while a half set will appear more subtle and natural.
Application
Lashes are enhanced by attaching individual synthetic eyelashes to the natural lash, making them appear thicker and longer. The individual lashes are applied using a medical grade adhesive, compliant with all EU regulations and has an allocated ISO number.
The entire treatment lasts between 60-90 minutes during which the clients' eyes must remain closed until the end of the treatment.
Aftercare
To maximise the life of a set of Lash Perfect semi-permanent eyelash extensions, important aftercare information is supplied and will guarantee great results when followed correctly.

Image skincare brand is a cosmeceutical range which incorporates the highest pharmaceutical grade ingredients, the latest technology & professional treatments to achieve optimum results. The brand bridges the gap between cosmetic & medical grade products. Over the counter cosmetics only treat the skins surface layer. Image's professional products & peels work at a cellular level to treat & repair various skin concerns & conditions, giving long term results.
'Image's philosophy is 'Image Now. Age Later'
The Image Skincare programme is simple. It consists of a three-phase process for rejuvenated healthy skin.
PHASE 1 Prepare – Stimulate: Daily use of Image cosmeceutical skincare products.
PHASE 2 Correct – Improve: A series of clinical resurfacing treatments.
PHASE 3 Maintain – Enhance: Monthly maintenance programme with an Image IPeel facial treatment.